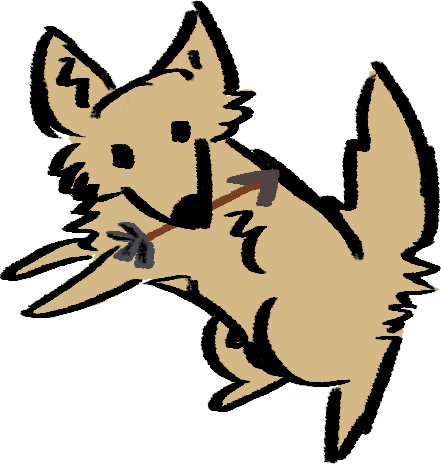 Inferni is a coyote-exclusive group established in 2002. With dynamic ranks, rich history, and unparalleled longevity, Inferni's coyote culture is unique amongst 'Souls wolf packs.
Join Inferni! We'd love to have you!
Species
Inferni accepts only canines at least one-third (~33%) coyote. Canines of less than ~33% coyote are barred from joining except under special circumstances.
Territory
Inferni claims parts of The Waste, Drifter Bay, and The Dampwoods. The territory is primarily rolling, coastal flatland with striking tidal coasts. The borders are the most prominent feature: skulls, bones, and other remnants of the dead warn would-be trespassers of their fate.
Ranks
Inferni's ranks are unique in the Immunes tier. This is the dynamic heart of Inferni's ranks -- coyotes keep their rank and job within the clan as they advance through the hierarchy.
History
Inferni is one of the longest-running clans of 'Souls. It was formed in October 2002 and was the only group to reform after the 2008 fire. Inferni's history is rich and laden with numerous conflicts, due to their aggressive stance in regards to wolves.
Social Structure
Although Inferni was originally founded as a coyote clan, for several generations now the clan has primarily consisted of hybrids of varying percentages. Inferni has a reputation for protecting its own and welcoming past members without question. Several major families comprise Inferni, though any coyote is welcome to join.
Archetypes
Welcome: Fighters, loyalists, scouts, archers, equestrians
Unwelcome: Traitors, moochers
Leadership
Established
24 October 2002 / 2 April 2008
Colors
Fire Red (#AA0000)
Burnt Orange (#AC5A10)
Symbol
Language
Abbreviation: IF
Demonym: Infernian
Scent
Salt, honeysuckle, marshes, horses, coyote, Lykoi
Theme
Quick Links